Walt Disney's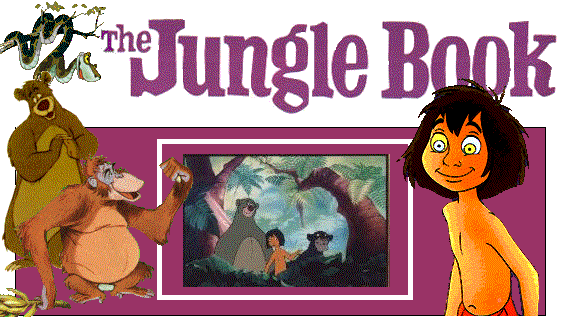 ---
The last animated feature film to have Walt Disney actively participate in the production, The Jungle Book is one of Disney's most popular and innovative masterpieces, not to mention one of the first to have an all star cast. Sebastian Cabot, George Sanders, Phil Harris, and Louis Prima all provide both suiting and endearing voices, making the Jungle Book rich in lovable and memorable characters.
Released to theaters one year after Walt's death, The Jungle Book earned an astonishing 13 million in it's initial domestic release. Hit songs such as "I Wanna be Like You", "The Bare Neccessities", and "Trust in Me" also helped the film's success. Also a most impressive artistic and special effects achievement, this film has some of the most believable and magnificent backgrounds. Many critics and the public found the Jungle Book a fitting climax to the "9 Old Men" Disney era, and a most grand memorial to the king of animation and storytelling himself, Walt Disney.
---
The Jungle Book Graphics

Bagheera, Mowgli, and Baloo
King Louie and Mowgli
"What is that?" "It's a Girl"
---
---
Jungle Book Links
Christy's Jungle Book Image Directory
The Jungle Book
Lyrics to the Jungle Book
---